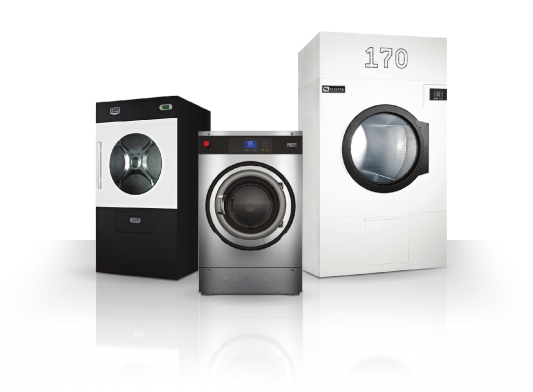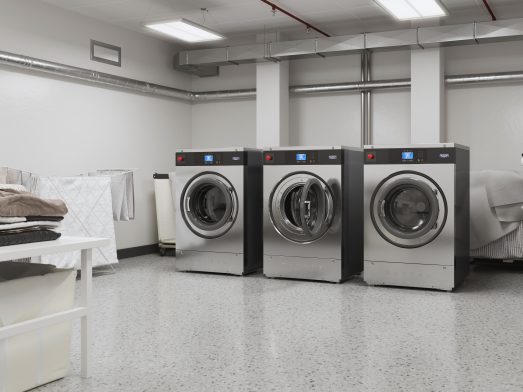 On-Premises Laundry Sales & Service
When Maytag thinks laundry, we don't just think about capacity; we think about how to get the job done faster with less labour and more energy savings – all of which help you operate more profitably.
From hotels to hospitals to health clubs to beauty salons – no matter the size or scope of your business, Maytag's broad lineup offers you the right equipment choices. Not only can our machines help you clean laundry in less time, but our energy advantage washers and dryers are also more efficient to help you save on utility costs.
Among the segments of the On Premises industry we service:
Healthcare Laundry Solutions
Athletic Laundry Solutions
Fire Station & Public Safety
Correction Facility
Military
Car Wash
Salon & Spa
Veterinary Clinic
Dry Cleaners
Dairy Farm & Agricultural
Food Processors
Manufacturing
Hotels & Hospitality
You're striving to make your guests comfortable and Midland is here to help you deliver. Our professional, industrial strength solutions help you ensure that your laundry is cleaner than clean and your image is spotless. From hotel bedding to table linens, towels to uniforms—our high capacity, on-premise laundry equipment can help you handle your heavy loads and difficult stains.
Whether you're looking to add an on-premise laundry to your hotel for the first time, or merely considering updating existing laundry equipment, Midland can assist you with all of your laundry planning needs.
Choosing the Hotel Laundry Equipment That is Right for You
To determine what type and how much industrial laundry equipment you will need, it is important to first determine the size of your laundry operation. Some of the things to consider are how much wash is done in a day, how many hours the laundry room currently operates, employee turnover and floor space. All of this combined will influence the on-premise laundry equipment type and mix.
Guest Laundry
While you might have your on-premise laundry needs met, do you have adequate facilities for your guests to handle their own personal laundry? Adding an on-site coin or card laundry for guest use can be a smart and profitable addition to any hospitality location. Guest service laundries are an attractive feature to both family and business travelers who may need to launder items while on the go. Not only will the service make hotel visitors more comfortable, it is also a great source of revenue!
For quality products you can trust, contact Midland Commercial today.