About Midland Commercial
Say Maytag, and people think dependability. Say dependability, and people think Maytag. For more than 100 years, Maytag has been manufacturing and selling laundry equipment that is the envy of the industry.
Maytag is the most recognized and most preferred name in the laundry industry. Having Maytag-brand equipment in your laundry facility gives you instant credibility. Midland Commercial takes pride in providing top-quality Maytag laundry equipment, dependable parts and exceptional service across Manitoba, Saskatchewan and Northwestern Ontario.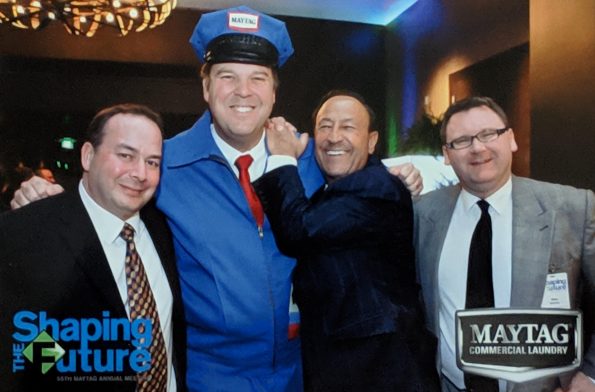 We are here to help you in every step for your laundry needs. We offer equipment for all types of commercial use, including apartments, hotels, motels, healthcare facilities, fire departments, correctional facilities, condominiums, health clubs, beauty salons, restaurants, academic institutions, military facilities and coin-laundry facilities. Midland has its own in-house service department. When you buy equipment from us, you can be assured that you will be receiving prompt and professional service. Our technicians are factory trained to service your equipment. Our goal is to exceed your service expectations and to keep your equipment operating as efficiently as possible.
Midland has received numerous awards over the years from Maytag for exceptional customer service. We have been awarded the Red Carpet Service award every year since its inception in 2002. Look no further than Midland Commercial for your complete laundry equipment needs.